The famous group SatoPlay team developed a brand-new shooting game - OverShoot. It has been favored by BSV users since its launch. After one month, OverShoot was updated again. It added an extra feature, "NFT transaction" adopting the tool BADGE developed by DotWallet and Scrypt.
In addition to the original game, Satoplay has updated:
- Opened OverShoot market officially
- Support transforming equipment into NFT using OVT
- Added a new payment approach - sv.coffee apart from DotWallet payment
Start game:https://satoplay.com/loginDot.html?url=/OverShoot/%3fgameid%3d107_OverShoot
—
Compared to other BSV games in the market, OverShoot is the first PVP real time shooting game on the BSV chain. And it is also the first third-party application using BADGE service.
[1]
1v1 Real-time Combat
Multiple Matching Modes
Compared to large-scale games, OverShoot is a daily casual game. It is simple in design and easy to play for newbies.
It has three matching modes: [Trainings], [Challenges] and [Underground]. You will gain rewards even if you choose [Trainings] mode.
If you are familiar with games, you can select [Challenges] mode and join the 1v1 match with global players freely. It will record game history, including the best record on the BSV chain. In the latest version, the SatoPlay team added [Share] function. You can share your best record to social media in one click.
[2]
Forge Unique Equipment Freely
Unlock Market Trading Function
Up to now, OverShoot is the first BSV game using DotWallet's Badge service. And OVT created by SatoPlay is the first game token on the BSV chain.
Players can use their own guns, and props to create their own NFT. All the assembling results are unknown. This independent and free combining gameplay brings players a sense of joy as much as opening a blind box gift.
In addition, with Badge service in DotWallet for developers, OverShoot is available to create tokens in the market. Players can convert equipment into NFT by DotWallet payment authorization to support OVT trasaction.
(See the operations as below)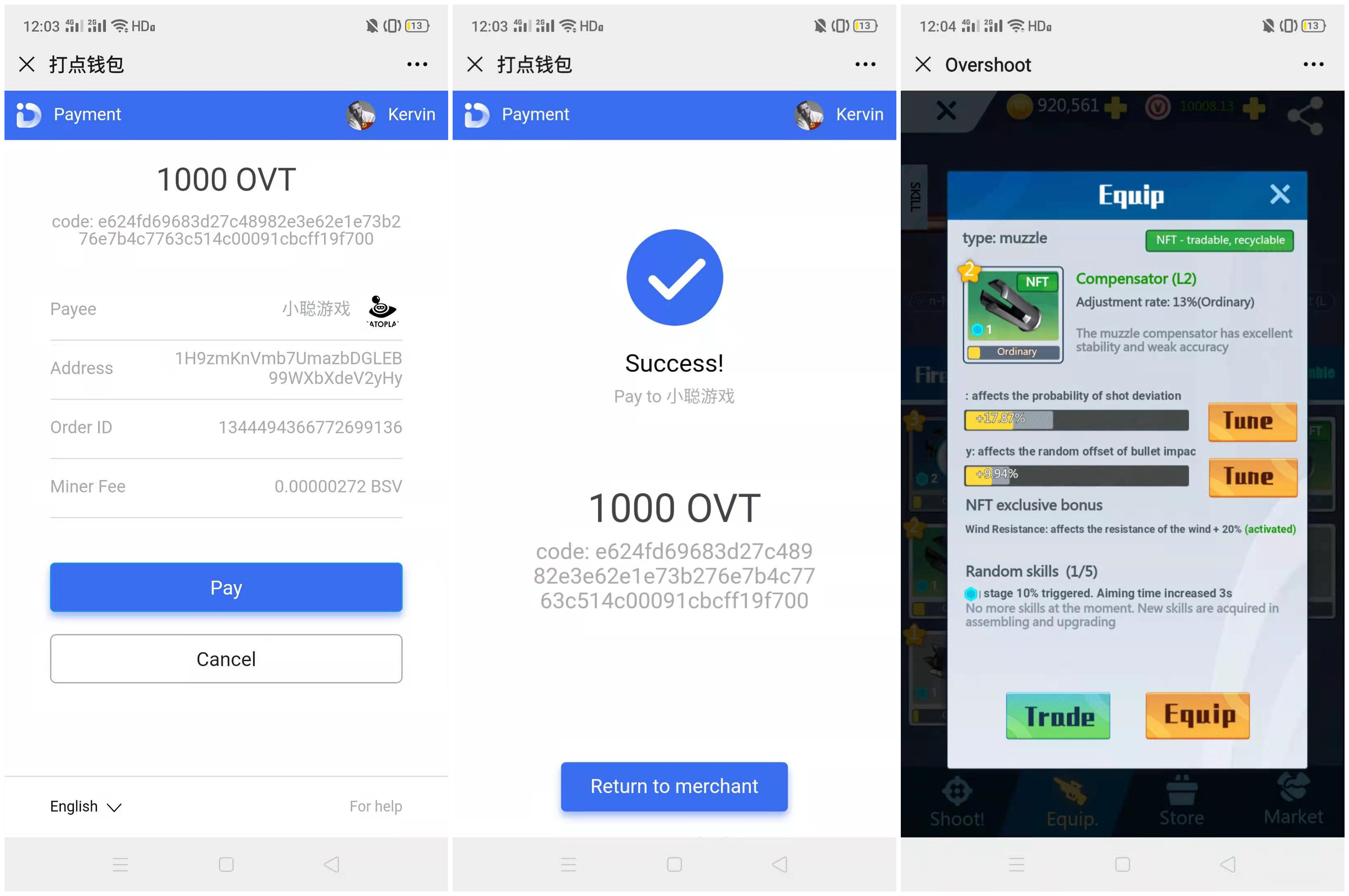 We divide all equipment into different grades. After we transform equipment into NFT, players can trade in the market.
—
Games are created to relax people. However, many games are confusing players with complicated game designs. They should be simple and easy to understand where players can set clear goals in the games and enhance their sense of substitution. They can enjoy the mini-game using fragmentary time. No matter if you are "Shooting" fans or "Simulation" game players, you will find your rhythm in OverShoot.
Open OverShoot in DotWallet App Center to enjoy the 3D shooting game!
—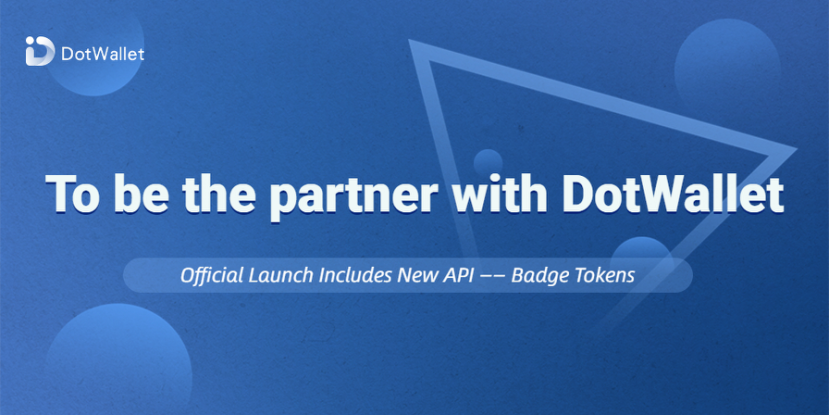 DotWallet has multiple APIs and stable technology services. It helps BSV developers to provide unique and quality game experience to players from different platforms. Moreover, DotWallet App Center introduces large user volumes that make developers outstanding in the market!
---
■ ■■■■
Collaboration
(WeChat ID:Mempool-q)
(Telegram:@Elvira1106)
Customer service
(UTC+8) 9:00-19:00
(WeChat ID:dot_wallet)
(Official English Telegram Group: http://t.me/dotwallet)