"BSV application scenarios will become richer when its market system grows."
—— DotWallet
Recently, a brand-new module "Cards" was added to DotWallet Pro. It is based on the Badge service that opened up diversified usage scenarios. As soon as the "Cards" was launched, it has been welcomed by thousands of users and they downloaded the latest version of Dotwallet (www.dotwallet.com/download) . They experience the newly updated App - Create and transfer assets in one click.
- Historical Witness -
Use CUMC to buy a membership card with one click
Buy pizza with BTC, buy a membership card with BSV.
It's EASY to make a book subscription in Cards! First, Download DotWallet Pro and log in. Add CUMC from Market
CUMC is a membership card created by the author Mr. Luo Yiqing who wrote "Civilization Progress - Bitcoin (BSV) Economic and Political Philosophy" . He created it with the "Cards" function of the DotWallet Pro. Users can subscribe to the reading by using Card. If you are interested in buying CUMC, join the DotWallet WeChat group [Dot_Wallet] to contact Mr. Luo Yiqing.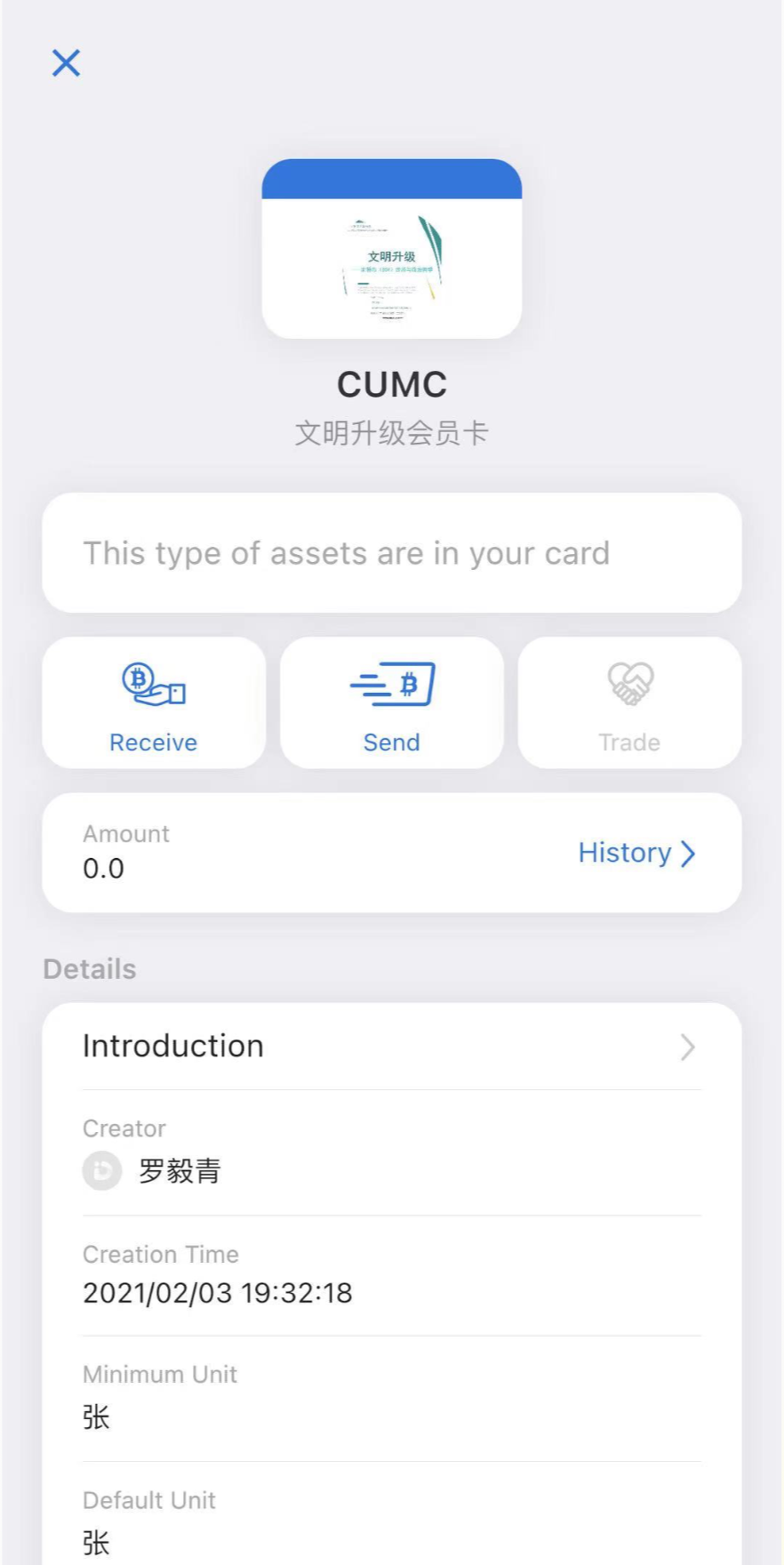 After completing a transfer of CUMC assets, Mr. Luo Yiqing praised the "card package" function, "Can this token be used as an invoice in the future? Essentially the token is a ledger."
As the "Trading Assets" function is under development, this transaction was transferred through CUMC and then adopted BSV payment transfer. DotWallet team will speed up the pace and launch the "Trading Assets" function as soon as possible. Owners can buy and sell on their own, while and buyers can trade easily.
In the "Cards" module, all transactions and transfer data are synchronized and recorded on the chain, so both parties are free from transaction trust issues. In the future, the Card Market will also add more different types of assets. We believe it will add more practical application value to the BSV system.
Brand New Service, Wonderful Experience
DotWallet Pro "Cards" Modules Has Been Online
Download Now ➡️
---
■ ■■■■
Collaboration
(WeChat ID:yqw4322)
(Telegram:@fiona4322)
Customer service
(UTC+8) 9:00-19:00
(WeChat ID:dot_wallet)
(Official English Telegram Group: http://t.me/dotwallet)