"Cards", the new module of the previous update in DotWallet Pro has been officially online! (Check the details: DotWallet Pro: Huge Update! What's New?)
As the first game powered by Badge service, SatoPlay developed a game asset (token) - OVT. Users now can save their OVTs on Cards in DotWallet Pro.
Do you know how to transfer OVT accumulated in Overshoot to "Cards"?
- Tips to transfer OVT -
1. Download DotWallet Pro: https://www.dotwallet.com/download. Log in with DotWallet account and create a BSV wallet. (Note: DotWallet web version and DotWallet Pro are not interoperable)
2. Tap "Cards" at the bottom of homepage and add OVT from "Market".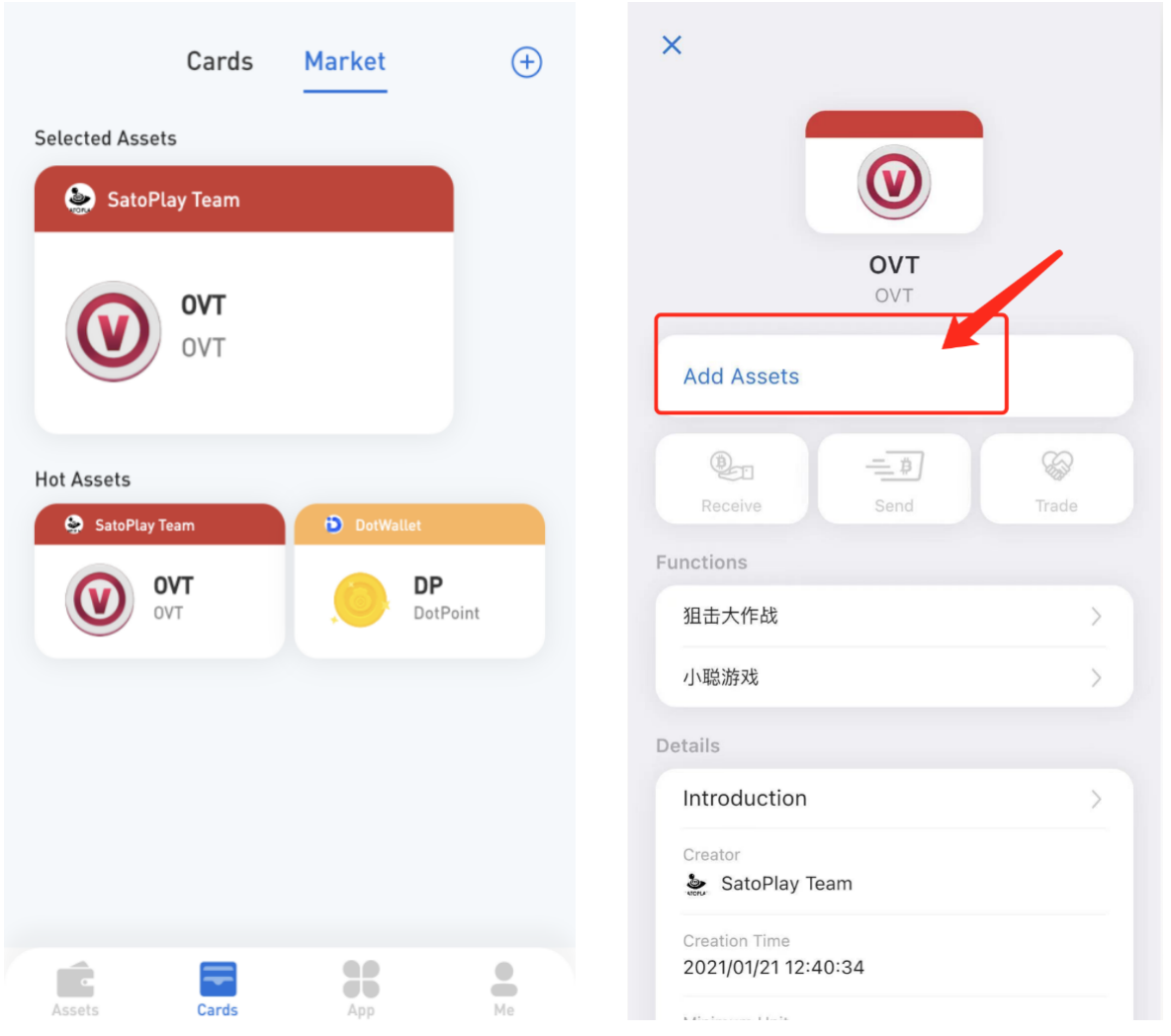 3. Tap OVT card and enter the assets page, select "Receive" and copy "address".
4. Log in DotWallet Web Version (ddpurse.com). Tap " Assets" - "Transfer Badge to DotWallet Pro" (Note: Curretly onlymobile web version is available to transfer)
5. Paste the address copied from DotWallet Pro and click "Confirm". OVT will be transferred to DotWallet Pro instantly. (Note: Please check the address carefully. Once transfer, the assets can't be retrieved!)
After transfer, you can check the details of OVT in "Cards". All the OVT tokens obtained will be saved here. It's convenient for you to manage the assets.
---
■ ■■■■
Collaboration
(WeChat ID:Mempool-q)
(Telegram:@Elvira1106)
Customer service
(UTC+8) 9:00-19:00
(WeChat ID:dot_wallet)
(Official English Telegram Group: http://t.me/dotwallet)